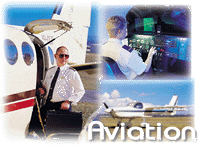 An exciting development has taken place in the area of aviation training in Australia. The Academy for International Aviation Careers (AIAC) commenced operations at Brisbane's Archerfield airport on the 28th February this year. The academy is offering the Diploma of Applied Science – Aviation which is an eighteen-month program, which provides participants with all the skills required, to pursue a successful career within the aviation industry. The course is an integrated program of both theory and practical flying training which takes students from initial flight training level to air transport pilot licence in the most cost and time efficient manner.
On successful completion of the course, students receive the Diploma of Applied Science (Aviation), Commercial Pilots Licence, Command Instrument Rating and Theory Pass in Airline Transport Pilots Licence. All qualifications are approved by the Australian Civil Aviation Safety Authority and recognised by the International civil Aviation Organisation.
The Academy's flying campus is located at Archerfield Airport, only 15 minutes by car from the heart of Queensland's capital city, Brisbane. Archerfield has been one of the major centres for general aviation in Queensland for over 60 years. This well equipped airport is an ideal location for Aviation training.
The Australian produced Eagle 150 is the initial flight training aircraft and features composite construction with a canard wing configuration. Advanced aerodynamics make the Eagle easy to handle and extremely stable in flight. Other aircraft including the Cessna 150, 172, 425 Conquest and the Beechcraft BE76 Duchess are utilised throughout this program, as well as modern flight simulators.
On completion of the Diploma program, students may choose to continue their studies at university level with the Queensland Universty of Technology(QUT). Completion of the Diploma program provides credit equivalent to eight subjects into the Bachelor of Applied Science with Aviation which is offered at QUT's Gardens Point campus in Brisbane City.
While studying at the Academy for International Aviation Careers, students receive guidance and support from dedicated staff with regard to both study and personal matters. The Academy's Program Coordinator is available to students throughout their training, and will arrange support services in the areas of arrival, orientation, passport and visa renewal, language support, subject assistance, accommodation, social activities, newsletters, reports and graduation.
For further information regarding any aspect of the Academy's programs please contact the Careers Manager on 07 32767044 or enquiries@aiac.com.au