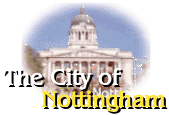 Nottingham is ideally located in the heart of Britain providing good access to the UK as well as Europe. London is just two hours away and the local bus, train and international airport can take you wherever you want to go.
Nottingham is a vibrant city with excellent shops, restaurants, theatres, cinemas, sporting facilities and arts. The city is compact in area, with all the main attractions and facilities being within a fifteen minutes walk of each other. Much of the city's nineteenth ce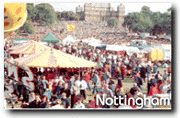 ntury architecture has been preserved so its impressive civic buildings stand alongside the convenience of modern shopping complexes. Religious facilities, such as various Churches and Mosques are also available. Of course Nottingham is most famous for its local hero Robin Hood, Nottingham Castle, and Sherwood Forest which are great tourist attractions.